Finding fish is easier than ever with the 5" button-interface STRIKER 5cv fishfinder. Mark and return to your hot spots, boat ramps and docks. You also can share your favorite waypoints and routes with other STRIKER and echoMAP™ combos. Plus, it has a built-in flasher and displays speed data. Includes tilt/swivel mount, CHIRP (77/200 kHz) sonar transducer with transom and trolling motor mounting hardware and cable.
Experience the Clarity of CHIRP
STRIKER 5cv includes a Garmin CHIRP transducer, which provides a visibly higher level of clarity and detail for fish and structure. CHIRP sends a continuous sweep of frequencies, ranging from low to high, then interprets them individually upon their return. Since the frequencies provide a wider range of information, CHIRP sonar technology can create crisper fish arches with greater target separation.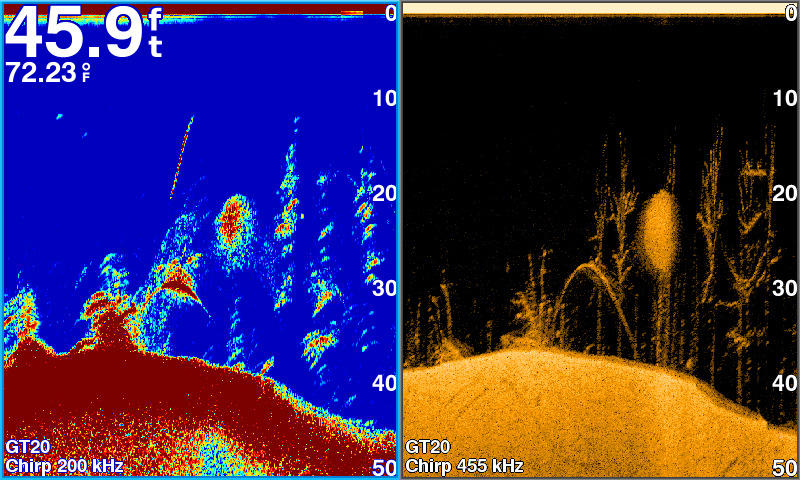 Clear Scanning Sonar Images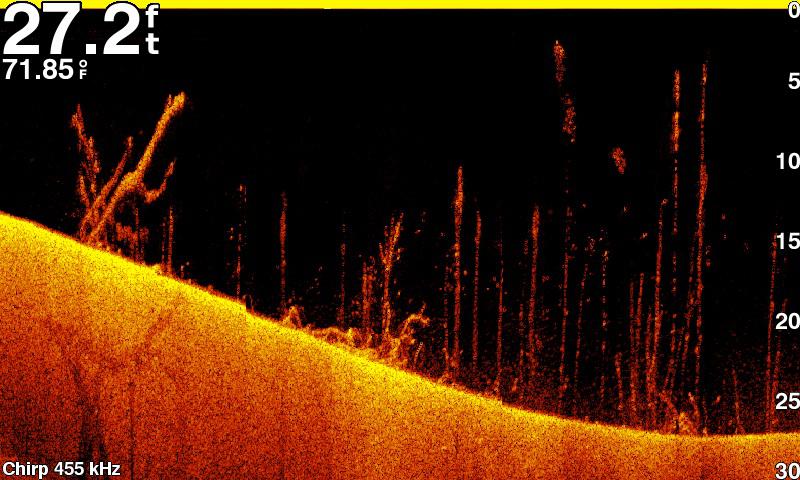 Garmin ClearVü scanning sonar gives you a nearly photographic, wide image of what passes below your boat. You clearly see structure, submerged objects and fish. Traditional Garmin CHIRP sonar and CHIRP ClearVü scanning sonar are combined into 1 transducer.
Mark Spots with High-sensitivity GPS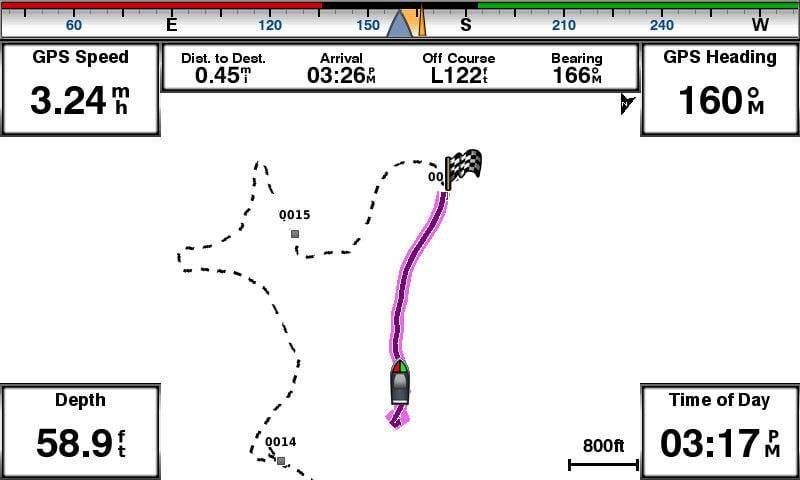 Unlike basic fishfinders, STRIKER fishfinders have built-in GPS to locate your current position quickly and precisely. More importantly, they allow you to mark spots where the fish are biting so you can return to them again in the future. You also can mark docks, boat ramps and other locations. Just follow the path created on your screen to return to them whenever you wish.
Check Your Speed on Screen
You can quickly and easily see your boat's speed on the screen of your STRIKER fishfinder. It's a great tool to make sure you are trolling at the right speed for the lure you're using and for a particular fish species. It's also a good way to tell if you are going the right speed in wake-controlled areas.
Take Your Fishfinder Anywhere
A portable kit is available to protect and carry your STRIKER fishfinder with GPS, so it's perfect for kayak, canoe or ice fishing. It includes a sealed, rechargeable battery with charger, built-in transducer cable management and storage and suction cup transducer mount and float.